APOCALYPSE : INTRO
ตอนที่ 10 : A Kid
เนื้อหานิยายตอนนี้เปิดให้อ่าน

View : 0

จำนวนคนให้กำลังใจ

: 0 ครั้ง
* 4 years ago *
The two kids were leaning on the wall with hands in their pockets. Actually they did not looked like kids at all. They looked more mature then their age. Both of were in a school uniform. One was with proper uniform and other with untidy like tie loose and white shirt untucked with sleeves rolled down on his arms. His black hair was in messy state. The school blazer was tie to his waist. The whole rule breaker look. The proper uniform kid then pulled out a packet and offered it to the other. On which the other kid raised his eyebrow.
"I am not in the mood of killing myself. If you want then go ahead for all I care, Niall." Niall rolled his eyes then opened the packet. He was smoking.
"I never think you would reject this Sam. I thought you will be first to offer me. I think wrong." sam scoffed then stand straight. hands still in the pockets.
"That's what they say; Never judge a book from its cover." Niall looked at him as if he said something he never expected from him but then looked down on his shoes. "Well... What happened to you? You do not look good. This is why you are smoking?"
"Is there have to be reason for smoking?" Niall questioned back.
"If you don't want to tell me then dont tell. You look like a defensive lioness now who does not want others to touch her cubs." Niall chuckled and crushed his cigrette with his sneakers. Then he stood straight and rubbed his hairs back.
"Elmore said he loves me yesterday and I reject him. I mean I am not gay, am I? So how could he say that? That little Teddy Bear." Niall angrily retorted. Sam looked at him wide eyes. He never knows that his best friend's stepbrother liked him or more loved him, not in brotherly way. He did not even know what was happening between these stepbrothers.
"Redhead is gay? And he loves you but not in brotherly way? Wow, I cannot believe this. But his choice is sucks." Sam teased him and Niall glared at him hard.
"Shut up, you bastard. I do not like him. He is my little brother. For god's sake." Sam grinned. He was getting a kick now from this. You evil Versailles.
"Come on Niall it's not like you do not like him. Elmore is a very cute boy with awesome green eyes and chubby cheeks totally a teddy bear." Sam smirked at Niall who was looking irritated and flustered. "If you do not want him or liked him then I can have him right?" Niall snapped at Sam and in a second, Sam was on the ground with a cut lip and broken nose. Niall punched him and Sam only grinned wide.
"Do not you dare Sam. I dont care if you are my best friend, I will xing kill you. So stay away from him." Niall yelled. Sam wiped blood from the nose and got up.
"And you said you do not like him. You are a stupid for ignoring your feelings. Idiot." Sam took his blazer from ground that fell down when Niall punched him. Niall only stared into the air and Sam turned the other way of the alley. "and one more thing I do not like Redhead. He is like a brother to me like joy... And he is not that cute." Okay last one was a lie. Sam only said that so Niall would believe him. Sam did not want another punch in the future. Still Elmore was not someone who Sam wants.
Sam started walking when Niall called him.
"Wait... are you gay Sam?" Niall looked at him in a shocked. He never knew this. Sam only half turned to him.
"Nope." Niall just stared at him and frowned. Bastard.
Then Sam silently walked on the side with broken nose and cut lip. Niall really punched him good.
"That xer. If only not for this xing like Great Wall of China friendship I will..." He muttered under his breath when he reached a park. Sam what meant was, a very long friendship like china wall. However, Sam only let Niall to hit him because first, he needed to understand his feelings for redhead and second, he simply did not saw it coming. It was hurt like hell though. Sam usually did not care about others. It was just Niall was an only person who understood him and always by his side. For others, they would go to hell for all he cared.
He mindlessly strolled in the park where kids play with their parents or other kids. he hate kids. They were demons, according to him. Still he walked in the park then sit on the bench far from anyone. He put his blazer down and leaned his head on the back of the bench. He closed his eyes. I want some alone time and want to sleep. He thought. However, that wish did not fulfilled by Satan himself when a voice came,
"Hey are you sleeping?" A very soft and quite voice asked. Sam just ignored it. The voice again came.
"Why are you bleeding? Are you hurt? Oh, I am sorry. Off Course you are hurt." Sam again ignored it but then he feels someone sit beside him. Suddenly he feels a soft hand on his cut lip. He grabbed the hand by instinct and the person beside him yelps. The thought that came into his mind was when he grabbed the hand was, so soft. Then he opened his eyes to look at the person, who was a younger boy. He was also in a same school uniform as him. When he looked at the face he thought, an angel. Nevertheless, he turned his head the other way.
"So you were not sleeping. Then why are not you answered my questions? Okay now tells me why you are hurt?" The boy whined childishly like asking for a candy. Sam turned his head towards him with a meanest look.
"Leave me alone kid." Sam finally spoke in annoyed voice and boy frowned at him as if he offended him or something.
"I am not a kid and I am not going to leave you alone." The boy huffed. Sam rolled his eyes in annoyance.
"Just leave me alone. Why are you irritating me? Go find someone else kid." The boy glared at him and Sam glared back at him. Asking him to bring it on.
"Like I told you before I am not a kid. So please do not call me a kid." Sam scoffed and laughed.
"So what are you then? You are a kid okay. Nothing else but a kid. The kids of your age are called like this. Kids. Now leave me alone. You are so noisy." The boy looked at him in hurt look. He was on the verge of crying. Finally one tear fall down. He quickly got from the bench. Sam really made him mad. He used kid word in every sentence deliberately. Just to made him mad. Jerk.
"YOU ARE SO MEAN AND RUDE. I WAS JUST TRYING TO TALK TO YOU. YOU JERK." The boy yelled and ran away. Sam was shocked. He was shocked on the fact that some kid called him jerk on his face. He suddenly felt angry. No one like no one ever insults me. He thought.
This was first time when Sam met him. It was a total disaster though and it was a first time Sam made him cry which he hates so much now. Sam got up from the bench and started walking back towards the school. It was now dismal time. Then a Black Ferrari stopped in front of him. The window rolled down and Niall was the one behind that. Again, blank faced and unusually calm.
"Get in" Sam rolled his eyes and walked towards the passenger side.
"Do not order me around and why the x are you driving my car?" Sam was still angry. It was not as if everyday people insulted him. They feared him though.
"I got your car keys and bag from your looker and before you ask how I know your password then Sam Versailles you have the simplest password that I ever seen." Sam glared at him so hard that it would scare the x out of the most people but Niall like ever ignored him. Therefore, Sam had the trickiest password but for Niall the smartass, IQ of 170, it was like piece of cake.
"But still what are you doing in my car you Smartass?" Niall scoffed.
"We both share your car in the morning Dumbass." Sam frowned at him over calling him Dumbass. If someone aside from Niall called him that, that person would be buried under the earth by now.
"Don't make mad then I am already Niall. I will throw you out of this car." Sam snapped at him. He was now fuming. Niall looked at him and raised his eyebrow.
"What made you so angry? Why are you fuming?" Niall asked him and Sam turned his head towards the window.
"Some kid called me jerk on my face. Like how dare he?" Sam angrily spat.
"What? A kid? You got into fight with a kid. Like really. What an unlucky kid." Niall covered his laughing fit with his hand so that he did not make Sam more mad then he already was. Sam again glared at him.
"Yeah really and I will found that kid and made him to pay for this. I am Sam Versailles duh..." sam declare and niall rolled his eyes. At 18, Sam was full of himself like now.
"Whatever." Niall muttered because he knows when Sam wanted to do something then there was no stopping. He would just go with it. Like a good friend a partner in crime.
3 days later...
Sam was wandering around the school. All the students were in their classes. He was walking in the empty hallways when he saw someone sitting on soccer field alone in the center. When he saw who it was, he started walking towards it. When he reached there, he looked at the person whose face was on his knee.
"Looks like someone is ditching here." Sam spoke and the person looked up at him. The same boy from 3 days ago whom Sam did not forget one bit. That was why he was here now. To took revenge.
"You are doing the same thing. Ditching." The boy rolled his eyes and Sam glared at him.
"I am senior and I can do that but you are a... Which grade are you in kid?" Sam smirked on the last part and the boy got up from the field. He looked pissed off.
"What are doing you here? Why are you picking a fight with me?" He nearly yelled and Sam moved closer with narrowed eyes like a predator. The boy moved back.
"You know who I am? I am Sam Versailles. The heir of Versailles Mafia." The boy freeze at the mention of mafia but Sam continues. "No one ever speak to me like the way you do. Thanks to me I didn't do anything to you yet, because I am capable of so many things." Sam moved more closely but the boy remains where he was now. The fear could be seen in eyes but then it was gone as it was not there in the first place.
"If you think I am scare of you then I do not. I do not care who you are and I do not care about what you are capable of. So leave me alone now." He tried to turn around but Sam caught his wrist so tightly. The boy yelped at this. Sam looked so angry.
"You are so in mess right now by making me angry." Sam gripped his wrist so tightly that tears started to bream in his eyes. He tried to break free his wrist but without any success. sam pulled him closer to only looking in those blue eyes.
"Do you think I am scare now? The key word I am not." He was pushing Sam to the brim of his own destroy. Then he smirk which angered Sam more.
"You will be when I am done with you." Sam said. He then started dragging him towards the parking lot of the school. The boy struggled to get out of the grip but Sam just pulled him with one hand.
" LET ME GO ." The boy shouted and struggled but Sam ignored him. As it was class time, the coast was clear for kidnapping a kid from school ground. Those who witnessed it did not dare to interrupt, as they know who Sam Versailles was. School knew his family and him. Therefore, they could not do anything to him. It was like a famous cliché.
"LET GO" He again shouted but again ignored.
"WHY ARE YOU DOING THIS? I DIDNT DO ANYTHING TO YOU." The boy asked at last.
Sam dragged him towards his BMW. He even brought his BMW today. He was planning for this though. He had to bring suitable car for this. Then he turned towards him when they were in halfway of the parking lot.
"Just begged for forgiveness and I will let you go if you do it now." The boy looked at him in the eyes. His blue sparkling eyes were shining with tears. He wiped them and shook his head no.
"I do not. I will not do this just because you being jerk to me. I did not do anything wrong. You are the one who insulted me and now hurting. You should say sorry to me, Mr. Sam Versailles." He firmly said the last part.
"Sorry? Me? Then let's see who said Sorry to whom." Sam again started to drag him. The boy pushed and pulled but Sam gripped him tighter. All the way to the car, he cried and struggled. Sam just smirked. You asked for it. He thought.
When they reached the car, Sam pulled out his keys to open the car. When doors opened, he pushed the boy in the back seat of the car. The boy tried to break free but Sam pushed him again. He tied his hands and ankles with tap. He also shut his mouth with tap. It was a daylight kidnapping with witnesses. Sam entered the driver side. He looked back at him. Very proud of his job.
"Why are you making it so hard? Just simple sorry would suffice but no you have to make it hard huh?" Sam chuckled and started the car. He pulled out of the school.
He raced down on the road in full speed that it scared the person in the back of the car. It was dangerous to drive in top speed but Sam Versailles loved it. He loved many things though like the one he was doing now. So many people on the road curse at him for driving like maniac but he simply cut the road as if he owned it. Even traffic officer ignored him when he through him in full speed. He did not care about others like always and he did not have the person to care. So why would he care about others? After 20 minutes later, he slowed down in front of a Mansion. The Versailles Mansion. It was grand. Off Course Mansions are always grand. The metal doors opened and car entered. He drives it straight into the underground garage of the Mansion. The doors close behind it as car entered inside. Sam parked the car besides others and opened the door. When he came out, he opened the door of the backseat.
"Hey kid, Looks like you have no way now." Then he ripped the tapes of his mouth and ankles. He pulled him out of the car and closed the door. The boy wriggled and pushed him.
"STOP IT." Sam yelled and boy immediatly stopped. Sam pulled him towards some door at the back of garage. The door was locked but Sam put the password and pushed opened the door. The room inside was pitched dark. Sam pushed the boy forward in the room and the boy fell on the ground as the room's lights turned on. It was as they were automatic. The room was like a training room. So many weapons and equipment were used in training. There was boxing ring and many things that you would use in a fight and war. Though they were only for training.
"What are you going to do with me now?" The boy asked him from the ground as he was looking towards him. Sam turned to looked at him.
"You will see."
นิยายที่ผู้อ่านนิยมอ่านต่อ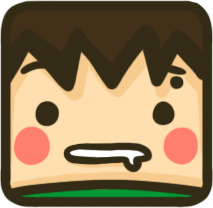 กำลังโหลด...